Are you looking for the perfect gift this holiday season? Do you want to surprise your partner, friend or sibling with a perfect gift which you all can play with on weekends and holidays? then this Air Zooka Air gun is what you need to make your get together even more enjoyable and fun.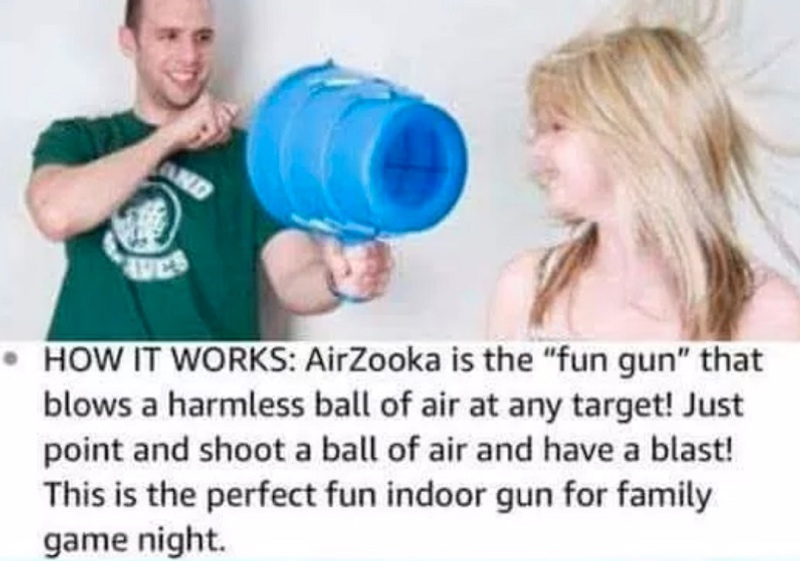 This Air gun throws an harmless ball of air at your desired target up to 50 feet. This is a safe alternative to bb guns which can hurt someone if it hits a sensitive part of the body. It doesn't matter whether you are left handed or right handed, this air gun can be operated easily by anyone. The best of all, it doesn't need any projectiles and you never run out of shots or batteries.
For everyone except Australia, Click the buttons below to redirect to the respective Amazon store of your country for best rates.



for Australian Readers, 
Check Price on Amazon Australia