Do you have guests visiting you occasionally? Do you love saving space around the house? then this compact self inflatable bed is what you need in your life.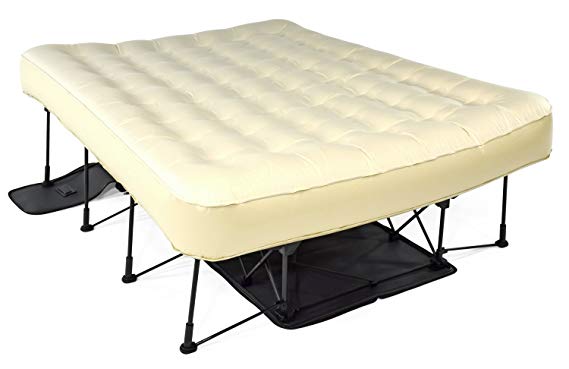 This self inflatable air mattress can inflate within 4 minutes and it comes with an attached pump to inflate or deflate it whenever or wherever you want by just plugging it to a power socket. The mattress has a durable flocked Top with 48 circular coils that provides a soft and comfortable sleep surface and also keeps your sheets in place. It unfolds and inflates to a standard bed height (22″), with dimensions: 77″ X 40″, When Deflated, it folds in to a Duffle Bag with wheels for convenient travel and storage. With a Weight capacity of 300Lbs, this 48.9 Lbs bed can easily accommodate two average weighted individuals.
Click the buttons below to redirect to the respective Amazon store of your country for best rates.