Are you looking for the perfect Halloween costume for your pet? then this Halloween your pet can dress as a cowboy riding horse with this cute and hilarious cowboy pet costume. Made with soft and breathable denim, this costume will fit your pet perfectly and comfortably.
The costume comes in 3 different sizes depending on the availability at the store.
Size Smalll- Chest: 35-40cm, Neck: 20-25cm, Suitable pet weight: 7 kg;
Size Medium, Chest: 40-45cm, Neck: 25-30cm, Suitable pet weight: 10 kg;
Size Large, Chest: 45-50cm, Neck: 28-33cm, Suitable pet weight: 15 kg;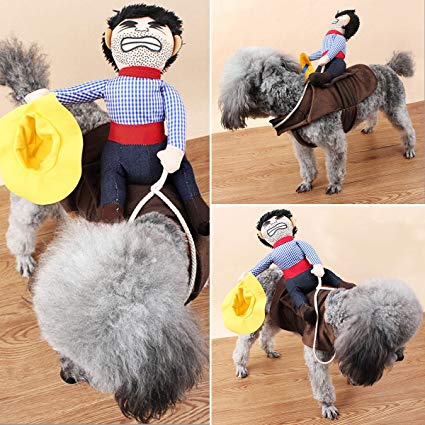 These costumes are perfect for Weekend Parties, Halloween, Christmas, Birthdays, Weddings, Parades, Photo Shoot or Play date.

 .